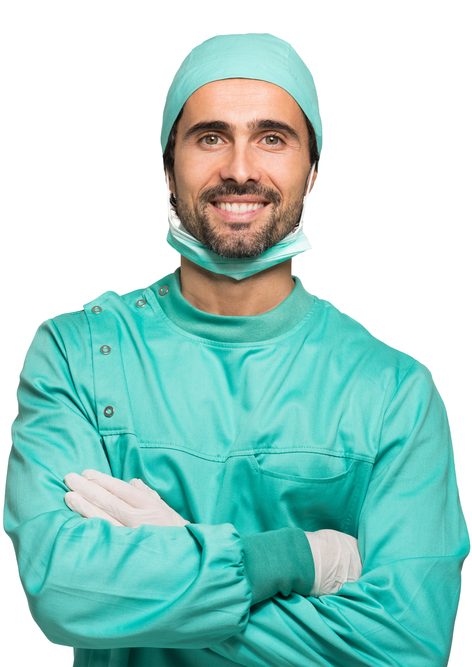 Welcome To Advanced Spine Care Clinic
Advanced Spine Care Clinic is the one stop Spinal Care center. Started by Dr Nikhil Arbatti,  Consultant Spine Surgeon, Minimally Invasive & Endoscopic Spine surgery specialist, the Center caters to All Spinal Problems, From Prolapsed Disc, Spinal stenosis to complex Deformities & Failed back surgeries.
Trained in Minimally Invasive techniques, Dr.Nikhil Arbatti offers "Solutions" for all 'Spinal Problems'.
Spinal Problems
Condition Treated Successfully
Why Choose Us
What's Our Speciality
Operative and Non Operative
Treatments Offered
Total Surgeries Performed
Minimally Invasive Surgeries
Testimonial
what our patients say I have only praise for the way Dr. Nikhil handled my 77 yrs old mother's case. He has a very humane approach. Listens carefully to what the patient and the patient's relatives have to say. Explains the case very well. last but not the least, in this materialistic world, he is a very honest doctor. We are thankful to him for doing a brilliant job.
Anuradha Srivastava I had got my father operated from Dr. Nikhil Arbatti for complaint of multiple slip disc.it was a complex operation and most of the top docs of Mumbai suggested operation post which 3 months bed rest was required.but Dr.Nikhil operated him and as promised by him my father was able to walk on the 3rd day of the operation and climb stairs on the 7th day. It was a miracle that happened for us as before the operation my father was not able to walk even 50 meters . Now he can walk comfortably without support and that too for long stretches without even halting for a minute. Hats off to you Dr. Nikhil . Thanks for all the support provided by you.Appreciate your efforts and being always available for any query that we had. You were always so kind and approachable which makes you different from all other doctor's that have met. I would recommend Dr. Arbatti.
Sandeep Yashwantrao Dr. Nikhil Arbatti is really very good spine surgeon.. my brother got slipdisc Problem at the age of 28. He explained very us well & suggested good line of treatment. If anyone ask for spine surgeon I Would like to recommend them Dr. Nikhil
Heena Hingu Explained spine anatomy very well in simple language. Explained advantages of Posterior cervical laminoctomy and stabilizatiion. He is one of d best spine surgeon. I am better now
Shriram Patil I have seen my mother taking breaks for several times between 10 mint of walk. She was suffering very Cronin back pain problem from many years, in 2015 Dr nikhil operated her and my mother is doing very we'll as if there was no back issue in her life. And just few months before he also operated my father for back pain, and he is recovering very faster. I must say Dr Nikhil is very special for us. Very understanding. And very well behaved Genius Doctor. !!
Anant Pawar Dr. Nikhil Arbatti was the most humane and friendly surgeon ever met, he was friendly approachable , he took out time to explain each and every pros and cons of the surgery. *My finance was suggested a spine surgery of L3-L4 vertebrae and also had spinal canal stenosis, we approached various surgeons and all suggest removal of one vertebrae, and promised only 60% return to normalcy. But it was Dr. Nikhil who assured no removal of Bone/ and assured minimally invasive surgery will have minor cuts and fast recovery upto 95% within a month, without second thought we agreed to it and surgery was taken place and as assured post surgery recovery was fast,there was no major scar marks on body,his work is very precise and perfect. She is returning back to normal lifestyle after her long battle with TB spine. I would recommend Dr Nikhil for any spine surgery.
JOMON RAJAN
Success Stories
Listen to Our patients
Media
Achievements And Recognition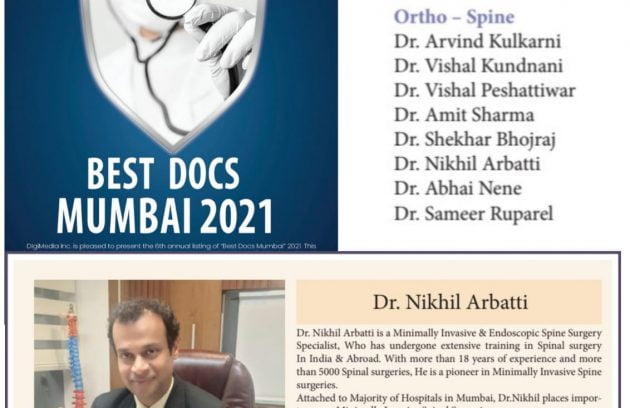 Dr Nikhil Arbatti, has been selected for the third year running, among the best spine surgeons in Mumbai City, for…